The Galle family has been growing tomatoes in greenhouses since 1993. Today they grow individual tomatoes, vine tomatoes and cherry tomatoes for the Flandria and Tomabel brands. They have just built a new 10-hectare greenhouse near the REO Veiling to produce 100% vine tomatoes managed by son Tuur.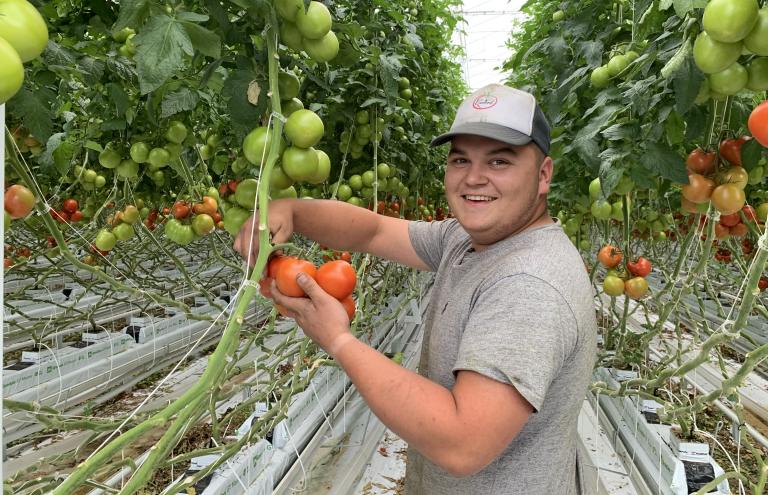 From father to son
Tuur Galle: "My father started with 8,000 m² in 1993 and gradually expanded the tomato production to around 16 ha. In 2019 we built a new 10-hectare greenhouse, 100 % for vine tomatoes, close to the REO Veiling. Here, we're standing in the middle of the first plants that will be harvested starting from the beginning of July. We've opted for production with 50% assimilation lighting, so that we can harvest all year round."
In addition to expanding the greenhouse capacity, the Galle family has also invested in their packaging department. Once picked, the tomatoes are immediately laid in the boxes before being checked, weighed and automatically palletized. During peak periods, around 70 people work in production and the packaging department.

Assimilation lighting
"Lighting has undergone an enormous evolution over the past few years. Here we have SON-T and LED lamps. The LEDs generate less heat and are more efficient. We above all have to ensure that the tomatoes have a uniform colour.
They have to be light orange so that they are beautifully red by the time they arrive in the shops.
We work very ecologically. The plants are watered using water from a 55,000 m³ reservoir. We use residual heat from a nearby incinerator. A gas-fired cogeneration plant supplies both the electricity, heat and CO2 needed for the tomatoes to grow. The residual heat is fed into the grid."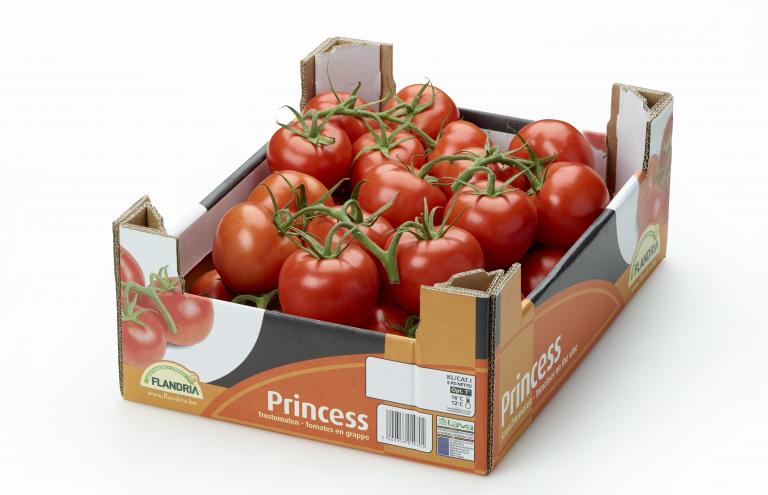 From field to auction
"Everything moves very fast. The tomatoes are ordered, harvested, taken to the packing centre, packaged and prepared for transport. The tomatoes that we harvest here in the morning go to the auction in the afternoon where the client collects them. They're in the shops the next day. The auction applies one same, fixed price for all the producers. That's the strength of the system."
FLANDRIA TOMATOES ARE AVAILABLE FROM BELORTA, COÖPERATIE HOOGSTRATEN AND REO VEILING.